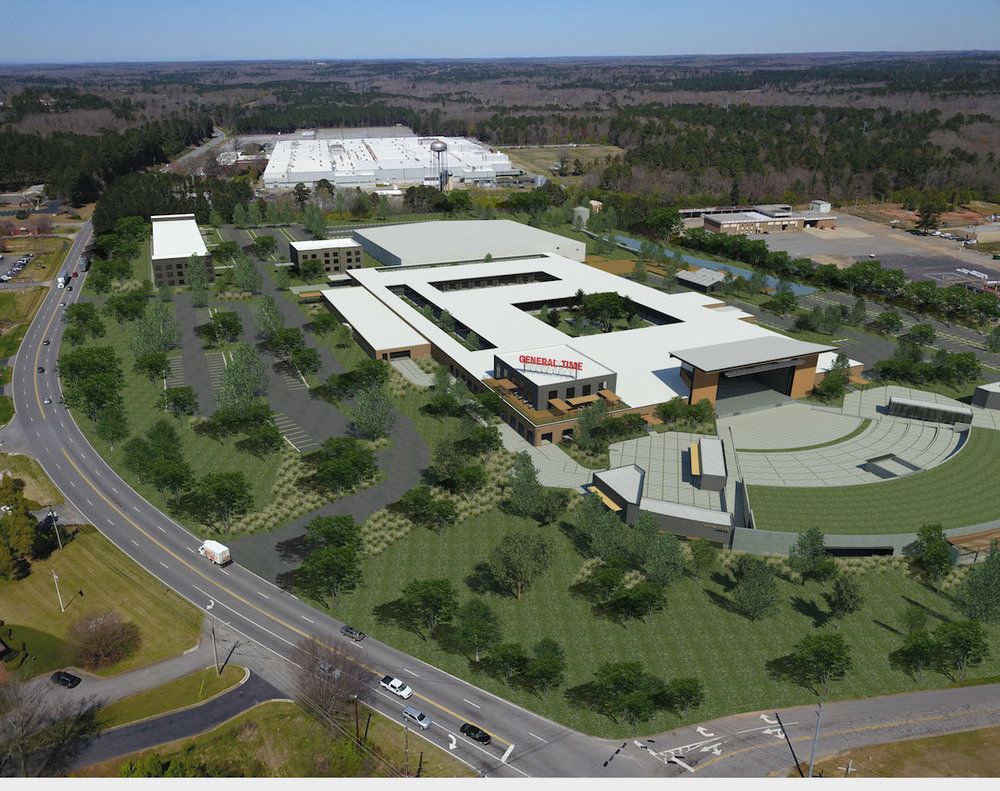 Ground last week broke on General Time Athens, an adaptive reuse project at the old Westclox building, at 100 Newton Bridge Road, according to a press release Monday.
The project, named for Westclox parent company "General Time," has been in the making since late-2015 and will be home to a 3,000 seat music venue, apartments, restaurants, retail, offices, and "maker-spaces" when complete.
The goal of the project is to serve residents of Athens who live, work and play in The Classic City year-round.
Athens-based Terrapin Beer Company will anchor the project, leasing 68,000 square feet of warehouse space. Terrapin has been situated across the street from the site for 11 years.
Now underway, Phase I will reactivate the 100,000-square-foot warehouse building on the 35-acre site.