Green Circle Demolition is a go-to for roll-off, open top trailer, and lowboy equipment moving services. Our waste hauling offerings allow us to provide the turnkey experience that saves our clients time and money while streamlining the demolition process. While other companies rely on third parties to supply this critical function, Green Circle Demolition acts as our client's single source provider that keeps a project on budget and on schedule without the need to juggle multiple contracts or points of contact.

What Our Waste Hauling Service Provides
Streamline Your
Demolition Process
Get a handle on tracking weights and freight costs by partnering with Green Circle Demolition as your project's single source provider. Streamlining the process of demolition and waste hauling keeps costs low and timelines moving.

One-Stop Shop For
Demolition and Waste Hauling
By using Green Circle as your turnkey demolition, scrap-metal recycling, and waste hauling provider, clients are able to gather additional project insight that helps keep interested owners informed.

Contact Us For a Free Consultation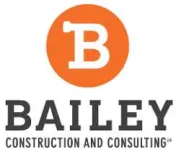 5 stars
Green Circle did a wonderful job during phase 1 on my project. Their employees are always on time, professional and work hard to get the job done in a timely manner. I highly recommend Green Circle for full service demolition and abatement. I cant wait to continue to work with them on the remaining phases on this project.

Justin Purvis
I have used Green Circle Demolition for some big jobs of mine, in the landscape industry. I worked with a man named Chris Maier, he was by far the easiest to talk to, very professional, best price around, I will always contact them for any needs I may have. Chris and his team did a Perfect Job. I have and always will recommend them!

Kyle Dunn
GCD is a very professional demolition and recycling company. Sam knows alot and is a good guy.

Dean Krulac
Green Circle completed my demolition project ahead of expectations. Their ability to utilize material recycling where appropriate, was a great factor in choosing Green Circle to complete this project.

Anonymous
Green Circle Demolition's crew is quick and efficient.

Catherine M.
Awesome customer experience! That is not a statement that you typically associate with construction demolition, but that is exactly what you get with Green Circle. We had an urgent demo project in a Class A Building and Chris was able to facilitate a night demo for us. It was quick, easy, and painless. Could not have asked for anything more.

Michael Davis
Green Circle did a great job on our property. Chris is very professional and thorough. Customer service was a top priority.

Shae Cooper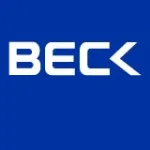 5 stars
Keeping the job clean. Over all well satisfied, will use them again.

BECK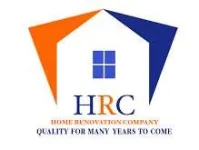 5 stars
We are very impressed and happy with this company team and specially with care from Chris Mier! He is our guy and our main demolition and trash out source in Atl. Their prices can bid anyone on the market! Thank you guys and looking to work forward with you Chris Mier!

Home Renovation Company
From the initial meeting with Chris to demo completion, I can't say enough about Green Circle Demolition. Their customer service was top notch throughout the whole process. As a contractor I really appreciated the level of attention they provided and I would certainly recommend them to anyone looking for a quality demo company no matter the size project.
Zach Ward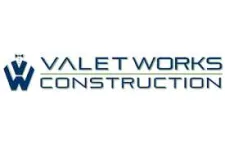 5 stars
Great Company. Loved working with Chris. Very knowledgeable and responsive

Valet Works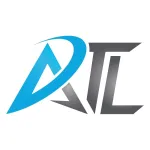 5 stars
We are confident that Green Circle Demolition can handle any demo big or small. We refer business to them for that reason through Chris Maier. Sharp gentleman. Chris always returns calls, follows procedures from the time he quotes the project, to pulling the permit, to the time the team start and ends demos. Another amazing thing is they recycle a ton of materials. Green circle is truly Green. High recommend this company!
Stephen Williams
Chris Maier with Green Circle is very responsive and took care of us on short notice. We will be using them on future projects to come as well!

Michael Newman
Outstanding company. Professional service and turnkey demolition work.

John K.
Best demolition Company ever! they always finish on time and do a great job! Also The boss is the best!!
Archer
Green Circle just crushed a special demolition project for us with a tight timeline. They loaded the job up and knocked it out. We could not have been happier.

Nate Horton
Excellent Experience!! Excellent communication back to the customer!

Clayton W.

5 stars
Our company has partnered with Green Circle Demolition on many construction projects. They are a very professional company with skilled tradesman that work safely and efficiently. We have also utilized their company for abatement, salvage, and construction dumpster services as well. Highly recommended!!
Jim Boatright


5 stars
Chris Maier and team have provided excellent demo services for our firm during recent projects. In our most recent joint effort at the Cobb Linc Fueling Station, the guys from Green Circle have been very repsonsive and efficient in their efforts to help demo the old area for our team to be able to begin the process of building the new fueling systems. They did a great job!

Cooper & Company General Contractors, Inc
Green Circle Demo thrives in the most strenuous situations in construction. When other companies cannot come through I call Chris and the team at GCD. They are professional and very detail oriented.

Max Burger