You have decided to demolish your building! We can help you on this journey to have a clear site in no time. Below, we have provided everything you need to know to get the ball rolling on your demolition project.
What is Pre-Demolition
There is a great deal of preparation and paperwork to be completed before the first piece of equipment arrives and the first load of debris is loaded out. This preparation and paperwork are usually called the pre-demolition steps of a project. The large majority of the cost of pre-demolition work will depend on the city, county, or town where the project is taking place. However, we will provide a list of steps below of that will cover most of the steps that you may encounter.
The price range in pre-demolition costs can be quiet large for example; a single-family home in a small rural area can be permitted and ready for demolition for $2,500 but a large commercial building in a major metropolitan area may cost as much as $50,000 in pre-demolition costs alone. Once pre-demolition is complete you are ready to dive into demolition.
Checklist (+Rates)
Demolition Plans- $1,200-$10,000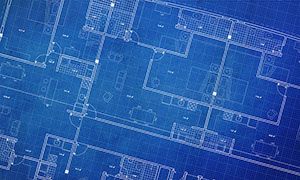 The first step in the process is getting site plans or demolition plans. These blueprints typically must be stamped and verified by an architect or engineer before the project can continue. The plans provide an overview of the demolition work to take place.
However, the drawings will not always be limited to just the demolition plans. They could also include detailed erosion control measures and sometimes a tree-plan to feature protection for the existing trees on the property.
As with most variables in demolition, the true cost of obtaining the demolition plans depends on the type of project. For a single-family residence, demolition plans could cost as low as $1,200 and over $10,000 for a complex commercial/industrial demolition project.
Asbestos Survey- $550-$50,000+
Before demolition of any structure, a state certified asbestos inspector must take samples of the materials that may contain asbestos in the building. This prevents the release of regulated asbestos materials during the demolition process.
Structures built before 1978 are much more likely to contain asbestos than one constructed in recent years. The cost of the survey directly relates to the square footage, age, and location of the building that is being sampled. Home Advisor reports the average homeowner spends $550 for an inspection of their residence. Commercial space and industrial spaces could cost between $5,000-$10,000 depending on the age of the building and number of the samples taken to be tested.
Rodent Letter- $300-$5,000+
Many municipalities and counties mandate that a rodent letter is in hand before the demolition process beings. This was put into place because of the high likelihood of rodent infestation when a building is vacant for a long period. they are infested with all kinds of rodents. If an untreated structure were torn down and there were in fact rodents and other vermin inside, they would immediately seek shelter in the neighboring properties.
A licensed pest control company must perform an inspection and provide a letter stating the property is free of rodents and ready for demolition. If rodents are present, then traps will be set to eliminate the infestation before demolition can commence.
Single-family home rodent inspections typically cost around $300. Apartment complexes, large commercial, and industrial buildings can cost a $2,000 - $5,000 for the inspections. If rodents are found trapping and removal costs vary by the size of the rodent problem.
State Notification (10-day)- $0-$1,000
Ten business days before a structural demolition or abatement project beings, a notification must be sent to the state's environmental protection agency where the work is taking place. Submitted by mail or through an online system, this is required in most states before performing any demolition or abatement work.
The contractor typically includes this cost in their proposal and will submit it on the owner's behalf. The cost of the demolition only notification is $0 and the price of an asbestos abatement notification will vary on the amount of remediated material but maxes out at $1,000.
Sewer Plug/Cap- $500-$1,500+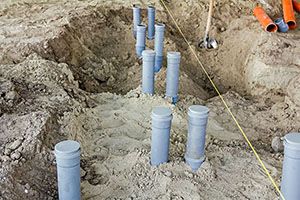 Most municipalities want to make sure that when you remove a structure, no contaminants are introduced into the sewer line. This is because foreign material introduced to the sewer will only cause blockages and possible breakages in the line.
A licensed plumber or utility contractor is required to cap the lines after demolition takes place. The cost varies based on the structure size, but most projects fall between the $500-$1,500.




Utility disconnects- $50-$10,000+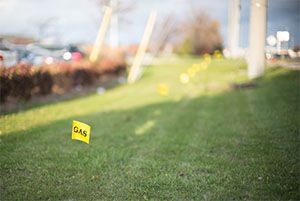 The utility disconnects include water, power, and gas. Out of all of these utilities, gas is the most important due to the risk of fire or injury. All demolition projects that involve the removal of any sub-surface items must have an active 811 locate before work can begin. The awarded demolition contractor often coordinates these disconnects.





Demolition Permit- $50-$10,000+
Typically these costs can be found quickly on the website of the local authority for where the project is based. Some locations have a pricing model that is based on a flat-fee structure, and other locations base the cost on a percentage of total demolition costs. We have not seen a permit cost less than $50, but we have paid over $10,000 on larger projects.

We hope that now you understand the pre-demolition process and the associate costs and are primed to take on your first steps of pre-demolition for your project. We have created a downloadable checklist so you can track your demolition project, download it now.