PROJECT DETAILS
Job Requirements
Working in the urban core of a major metropolitan area always presents unique challenges for the safe and efficient removal of demolition debris. Careful pre-project planning and daily pre-task planning were essential to keeping the neighboring multi family tenants, building ownership, and other building tenants unaffected by our scope of work. Noisy work like hammering and cutting concrete and demolishing drywall partitions was performed after hours.
This former AT&T office building had 100% raised floor throughout that had to be carefully removed to prevent damage to the remaining elevated slab. The demolition included the removal of a significant portion of the exterior precast panels and 100% of the interior soft finishes.
Description of Work Performed
*Removal of 150,000+ SF of Interior Finishes

*Precast Panel Removal
*Robotic Breaking
*Wall Sawing/Slab Sawing
*Recycling of Inert Debris (Concrete and Asphalt), Ferrous and Non-Ferrous Metals
*Project Size - $500,000 - $1,000,000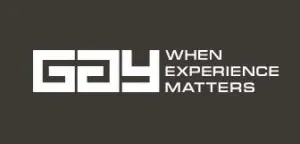 "Hey man just a quick email letting you know Pedro and his crew did another great job for me/us out here with the lobby demo. Daily work execution always right on and working safely and coordinating and communicating with me daily. Looking forward to working with you guys again on the next one. Appreciate you. Stay healthy and job well done."
-Brian Quigley - Senior Superintendent Gay Construction - Campanile Project
TRUSTED BY INDUSTRY LEADERS
You can rely on us to complete your project safely. We pride ourselves on a culture of safety that has allowed us to operate for over 400,000 hours without a single lost time incident.